RLW-S in prototype plant for electric motor production at Ford
03. Aug 2021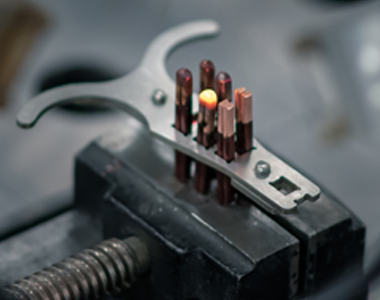 Automotive manufacturers are currently working intensively on drives of the future. As part of a research project, a prototype plant is currently being built at Ford's Cologne plants to develop new production processes for electric motors. The main aim is to test the variant flexibility and performance of stator production for volume production. For welding the hairpins in the stator, Scansonic's RLW-S remote optics are in use. We are very proud of this.
The project partners include:
The PEM and DAP institutes of RWTH Aachen University, Ford Werke GmbH Cologne, ENGIRO GmbH Aachen, AMS Anlagenbau GmbH & Co. KG Vlotho, Berg & Co. GmbH Bielefeld and thyssenkrupp System Engineering GmbH Bremen.
The project is supported by the state of North Rhine-Westphalia.
More on the "HaPiPro²" electric motor project
How does hairpin welding work with Scansonic RLW-S? We show it in our video.