Laser Application Center
Scansonic engineers in our state-of-the-art application labs are constantly working on solutions for our customers' challenges.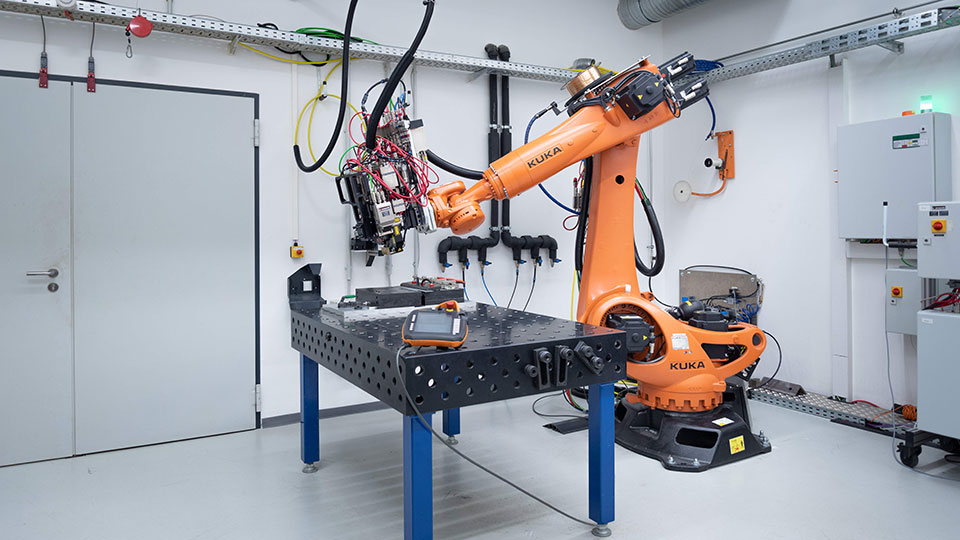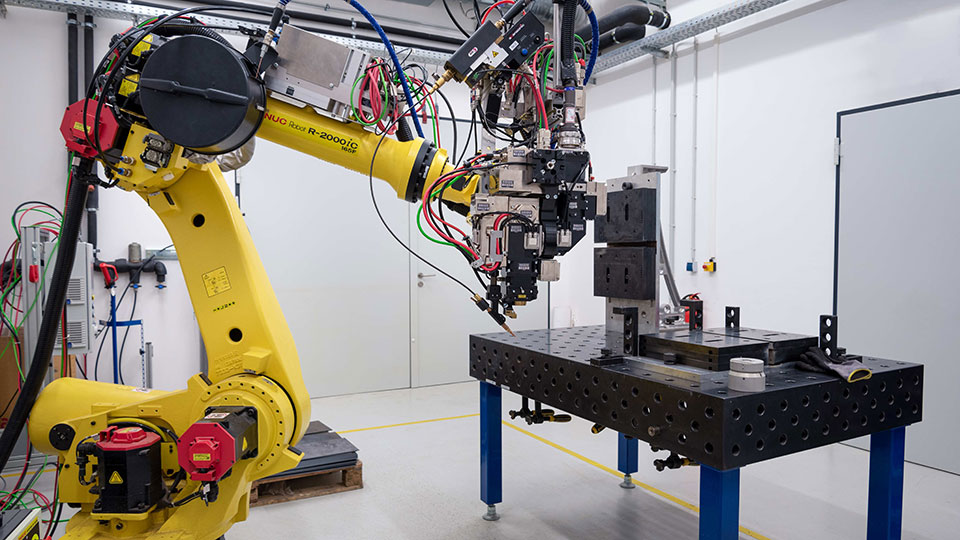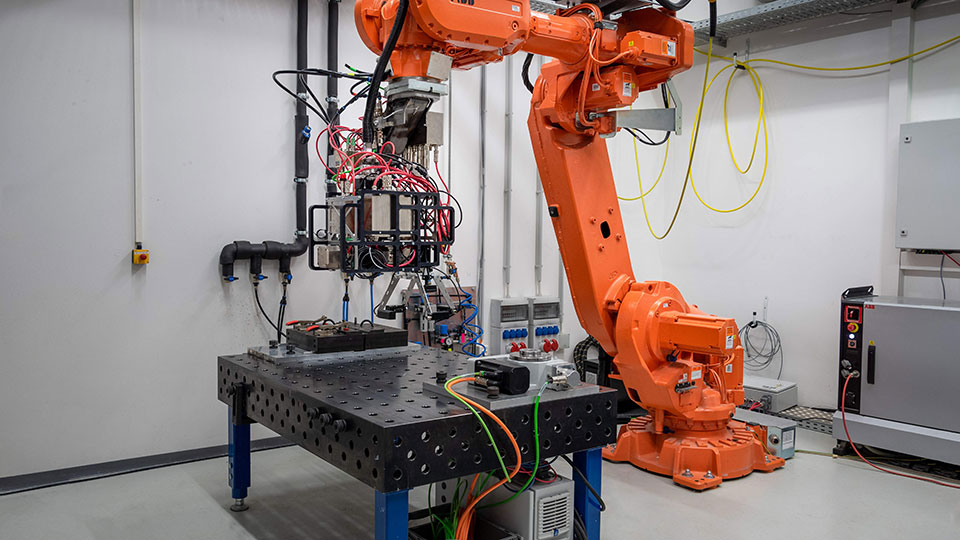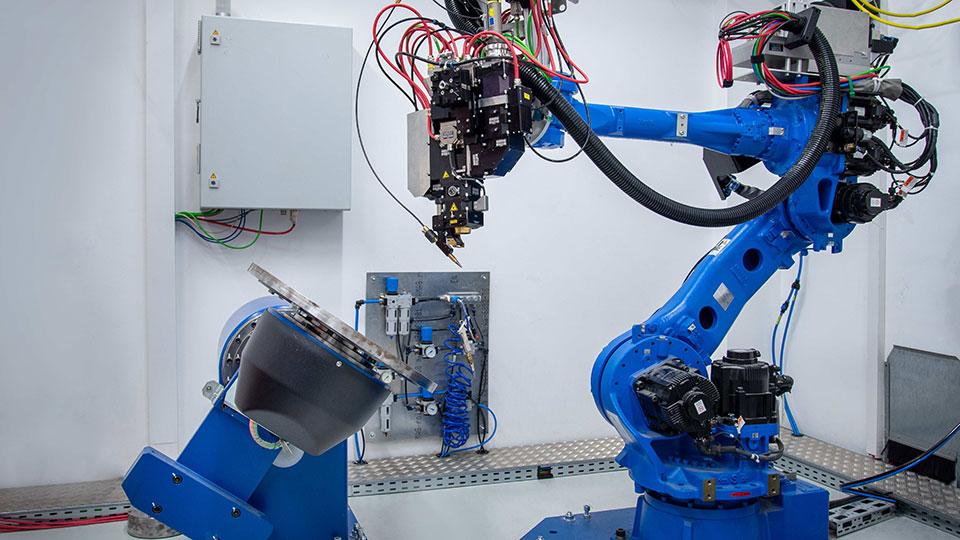 From new materials and modified component geometries, to fine-tuning processes, their goal is to create the best manufacturing approach. That's why our experts in the lab work hand in hand with the engineering teams.
Our customers benefit from comprehensive process expertise in adapting processing optics and systems to new tasks. Scansonic has eleven fully-equipped laboratories available for this purpose. Different laser types and robot models enable customer-specified setups and practice-oriented application testing. Results can be tested for suitability in our in-house metallography lab.
From the initial idea to final implementation, everything is united under one roof.
Ready for your projects:
Eleven modern, independently operating laboratories
Lasers

Yb: YAG disc lasers with beam qualities of 4 and 8 mm mrad up to 8 kW (with and without Brightline technology)
Yb fiber laser up to 10 kW with ARM technology
Diode lasers with 30, 50, 60 and 100 mm mrad up to 6 kW
Various rental devices tailored to your requirements

Processing optics – Scansonic product portfolio

With or without tactile/optical seam tracking
With or without additional material
Conventional or remote technology
Optional beam modulation, (e.g. for bridging gaps or for setting defined cooling gradients)
Customer-specific modifiable processing optics

Handling technology

Various robots
Linear chassis used as a master machine
Turn-tilt table
Customer-specific constructions

Quality control

Automatic tracking and monitoring of all process-relevant parameters for documentation and process optimization
In-house metallography capabilities used to assess weld quality
Interested? Get in contact with us!
Scansonic Laser Application Center
phone +49 – 30 – 91 20 74-622
e-mail lac-pf@scansonic.de