Scansonic is the prime address for intelligent laser processing.
Since we have started our company in 2000, we have been working on new ways for the industrial application of laser technology. Our customers achieve the highest quality in their production with our innovative processing heads for laser joining, hardening and cutting including our optical sensor technology. Together, we develop the best possible solution for you.
News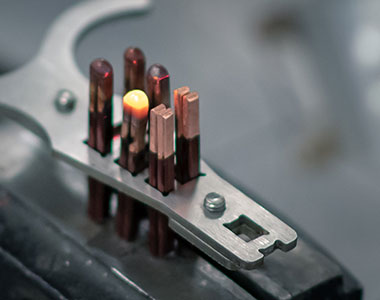 24. Jun 2019
The LASER World of PHOTONICS 2019 is where Scansonic will be introducing its new RLW-S laser processing optics for laser welding the hairpins used in electric motors. This system's integrated optical sensor precisely detects contours and reliably controls even the most complex welding processes.
read more
Events
12. – 13. 09. 2019
Agile manufacturing in high volume production: integrating future products and technologies into the production system
Greenville/Spartanburg, South Carolina, USA
17. – 18. 09. 2019
Enabling multi-variant production with the latest joining technologies and a high degree of automation
Września, Poland
15. – 17. 10. 2019
21st Global Car Body Benchmarking Conference
Bad Nauheim, Germany
13. – 14. 11. 2019
10th International Benchmarking Conference
Bad Nauheim, Germany