Scansonic is the top choice for intelligent laser processing.
Since starting our company in 2000, we have been working on new ways for the industrial application of laser technology. Our customers achieve the highest quality in their production with our innovative processing heads for laser joining, hardening and cutting including our optical sensor technology. Together, we develop the best possible solution for you.
News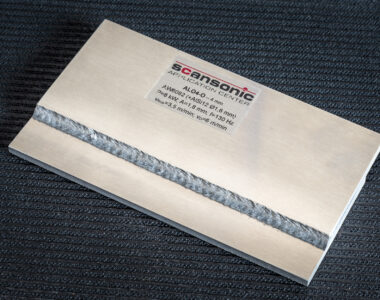 28. Feb 2023
The wire feeder is an essential component of our optics with tactile seam tracking. From now on, we offer our customers the systems in a bundle with Dinse's wire feeder.
read more
Events
13. – 15. 06. 2023
Laser conference with industry experts, keynote speakers, suppliers and manufacturers.
Plymouth, Michigan, USA
27. – 30. 06. 2023
World's leading trade fair and congress for components, systems and applications of photonics.
Munich, Germany
27. – 30. 06. 2023
The leading trade fair for intelligent automation and robotics offers an overview of current developments and innovations.
Munich, Germany
27. – 30. 06. 2023
China is Germany's most important economic partner in Asia, and Germany is in turn China's number one trade partner in Europe.
Shenzhen, China
05. – 08. 07. 2023
The Established Platform for Automotive Engineering in China.
Shanghai, China
11. – 13. 07. 2023
Asia's platform for the photonics community
Shanghai, China