Scansonic is the top choice for intelligent laser processing.
Since starting our company in 2000, we have been working on new ways for the industrial application of laser technology. Our customers achieve the highest quality in their production with our innovative processing heads for laser joining, hardening and cutting including our optical sensor technology. Together, we develop the best possible solution for you.
News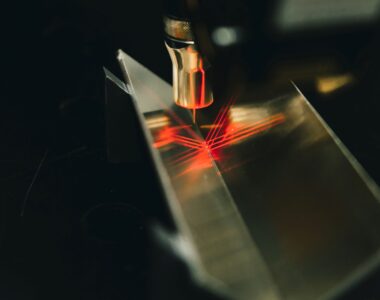 09. Sep 2023
In automated joining processes - such as laser or arc welding or gluing - optical seam tracking sensors guide the robot along the joint edge. Rejects and downtime are thus avoided. The TH6D-Advanced is the latest development from Scansonic. Based on the proven triangulation principle and the latest camera technology, the sensor enables reliable compensation of component tolerances.
read more
Events
06. – 07. 02. 2024
EALA 2024 is the Automotive Circle's focus conference on all laser-based processes in automotive production.
Bad Nauheim, Germany
17. – 19. 04. 2024
For the 14th time, laser manufacturers and laser users from different industries will meet at the biennial AKL - International Laser Technology Congress.
Aachen, Germany
18. – 20. 06. 2024
Meet battery manufacturers, suppliers, engineers, thought leaders and decision makers at a conference and battery technology expo focused on the latest developments in the advanced battery and automotive industries.
Stuttgart, Germany
25. – 27. 06. 2024
Laser conference with industry experts, keynote speakers, suppliers and manufacturers.
Novi, Michigan, USA
03. – 05. 07. 2024
The Established Platform for Automotive Engineering in China.
Shanghai, China
13. – 16. 08. 2024
Asias's leading fair for welding and cutting applications
Shanghai, China