Scansonic is the prime address for intelligent laser processing.
Since we have started our company in 2000, we have been working on new ways for the industrial application of laser technology. Our customers achieve the highest quality in their production with our innovative processing heads for laser joining, hardening and cutting including our optical sensor technology. Together, we develop the best possible solution for you.
News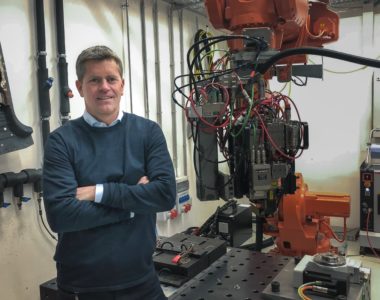 15. Jan 2021
At the beginning of the year, the proven industry expert took over the sales management of Scansonic MI GmbH. The PhD engineer has been working on the utilization of laser in joining technology for over 20 years. Therefore he knows not only the industry, but is also familiar with laser optics from Scansonic.
read more
Events
04. – 05. 05. 2021
EALA, Automotive Circle's international conference on progress in laser-based manufacturing technologies and laser application in automobile production.
Bad Nauheim
21. – 24. 06. 2021
World's leading trade fair and congress for components, systems and applications of photonics
Munich
22. – 24. 06. 2021
Innovation meeting place for coil winding, transformer, electric motor, generator and e-mobility supply chain
Berlin
13. – 17. 09. 2021
SCHWEISSEN & SCHNEIDEN, the International trade fair Joining Cutting Surfacing, is the most important global event in your industry
Essen