Scansonic is the prime address for intelligent laser processing.
Since we have started our company in 2000, we have been working on new ways for the industrial application of laser technology. Our customers achieve the highest quality in their production with our innovative processing heads for laser joining, hardening and cutting including our optical sensor technology. Together, we develop the best possible solution for you.
News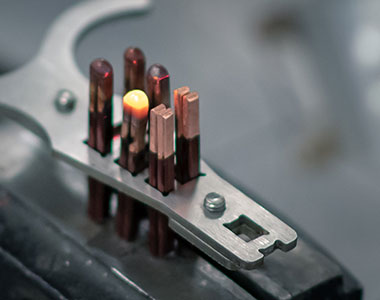 24. Jun 2019
The LASER World of PHOTONICS 2019 is where Scansonic will be introducing its new RLW-S laser processing optics for laser welding the hairpins used in electric motors. This system's integrated optical sensor precisely detects contours and reliably controls even the most complex welding processes.
read more
Events
15. – 17. 10. 2019
21st Global Car Body Benchmarking Conference
Bad Nauheim, Germany
22. – 24. 10. 2019
The HeatTreatmentCongress is the largest meeting for the heat treatment industry in Europe. As a symposium with high-class programme and a renowned trade fair, the HeatTreatmentCongress combines knowledge and practice in a unique way. About 500 professionals attend the Congress each year. This year again more than 200 companies from Germany and abroad present themselves at the exhibition
Cologne
06. – 07. 11. 2019
In laser technology, machine and sensor data are used to monitor a production process. The ever-increasing transformation of production environments into industry 4.0 and cyber-physical systems makes it possible to analyze these processes more easily, reliably and synergistically in the future.
Aachen
12. – 13. 11. 2019
For the first time the conference "Laser in the Automotive Industry" will take place. Nowhere could you find more compact expert knowledge and more intensive networking on the topics of lasers and robots in the automotive industry.
Schweinfurt
13. – 14. 11. 2019
10th International Benchmarking Conference
Bad Nauheim, Germany
04. – 06. 12. 2019
Japan's Leading Show for Laser & Photonics! Photonix consists of 3 different exhibitions specialising in laser processing, optics and optical measuring/analytical technology.
Tokio, Japan