Are you enthusiastic about innovative manufacturing processes? Demanding customer requirements motivate you to deliver top performance?
Then find out about the opportunities offered by Scansonic.
As part of the Berlin.Industrial.Group., we offer you all the advantages of a vibrant group where specialised individual companies combine their strengths and act together successfully on the market. We combine an uncomplicated start-up spirit with the real world of industry.
Meet your potential new coworkers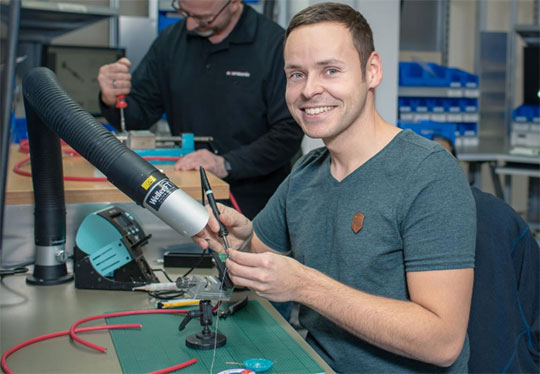 Christoph assembles optics at Scansonic with precision down to a tenth of a millimeter – and uses the company's in-house lift to work on his car.