Funding Project by Federal Ministry of Education and Research (BMBF)
20. May 2021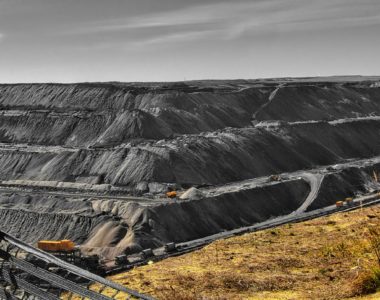 East-German Lusatia is one of the structurally weak areas supported by the "WIR! – Change through Innovation in the Region" program of the German Federal Ministry of Education and Research (BMBF). The program includes a number of funding projects. Scansonic and our laser application center are involved.
In this important mining region, people traditionally have a wide range of expertise in maintenance, servicing and repair. This know-how is in danger of being lost in course of the structural change due to the replacement of coal as an energy source. Instead it is to be used for a digitization offensive to develop new processes, equipment or services so that the region has new prospects for the future. To this end, new business areas are to be created and innovative companies located. The vision is to turn the region into a "digital repair factory" in which a wide variety of companies and institutions network and drive innovation.
Scansonic MI
Suitable monitoring and supervision solutions are to be developed for the various processes during the repair of a component. To do this, the colleagues are faced with two main tasks:
On the one hand, important data is to be recorded for documentation purposes in the component repair process.
Secondly, sensors are to be developed with which evaluation algorithms can measure and evaluate the geometries during the repair. Deviations in position can thus be corrected automatically during processing. The application of buildup welding is particularly important here.
These sensor systems and their evaluation are to be integrated into a modular platform for component repair. This consists of a mobile machine for autonomous deposition welding. It will operate flexibly with arc, plasma and laser and enable fully automated repair processes.
Laser Application Center(LAC)
The LAC engineers take over the practical part: They examine the various work steps in component repair. The aim is to provide the user with holistic process monitoring across all the systems and equipment involved. The aim will be to
deriving rules in tests that can be used to correct process parameters automatically during repair
researching the fundamentals for evaluation algorithms that can be used to measure and evaluate the geometry of the component after repair, independently of the process.
We wish the teams every success!