Dr. Axel Luft joins Scansonic MI as Head of Sales
15. Jan 2021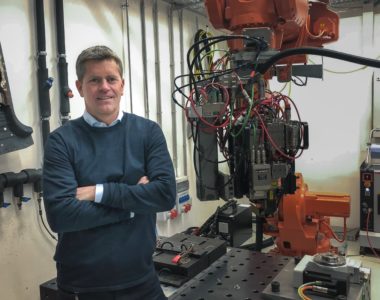 As of January 1st, Dr. Axel Luft took over the position of managing director at B.I.G. Marketing Consulting. His core task will be the management of the sales department at Scansonic MI, which is  part of the holding Berlin.Industrial.Group. (B.I.G.). The well-known expert in the automotive industry joins Scansonic MI, which is specialized in laser optics.
Dr. Luft studied at RWTH, Aachen, and received a PhD in engineering at Fraunhofer Institute for Laser Technology ILT. He has been working on the utilization of laser in joining technology for over 20 years. As head of automotive sales at Laserline he worked already closely together with the Scansonic team in many projects. Therefore he knows not only the industry, but is also familiar with laser optics from Scansonic.
"The approach to start with the customer need and application to find the optimal solution, has always been very appealing to me", says Dr. Luft, and continues: "And this approach is also part of Scansonic´s DNA." Dr. Florian Albert, managing director at Scansonic MI comments: "We are glad, that we have Axel on board. He knows the products, the processes, and the customers. And we are sure, that he perfectly fits into our team."
Besides his tasks as head of sales at Scansonic Dr. Luft will also play an important role as managing director of B.I.G. Marketing Consulting, where he will explore possibilities, to leverage strategic synergies in sales between the different companies in the group.