Award for Scansonic founder
07. Oct 2021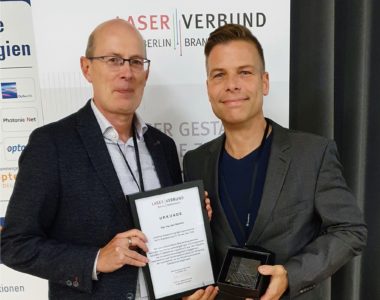 In his laudation, LVBB Managing Director, Thomas Beck, recognized Igor's commitment to laser material processing from the very beginning. With his "outstanding commitment, wealth of ideas and founding spirit," he had contributed significantly to the promotion of laser technology and the creation of innovative jobs.
The award was accepted on behalf by Tom Lüders (right in the picture), Managing Director of the Berlin.Industrial.Group., to which Scansonic belongs.
An award also for the entire team!