Funding project for laser beam joining of copper components in the electrical drive technology using additive manufacturing
27. Jul 2020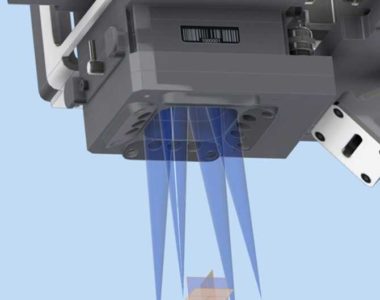 WvSC sees itself as an active cooperation between science and industry. The objective is to implement a structural change in production technology in Berlin by transferring research results to the industry as quickly as possible.
Scansonic MI GmbH and B.I.G. Technology Services GmbH are part of the funding project that develops innovative manufacturing processes for stator windings and rotors considered core components for electric motors of the future.
In this context, the connection technology used to date for winding components using brazing is being put to the test. This presents several challenges. Applications in a usually thermally sensitive environment of insulation materials require a joining technique forming a temperature-affected zone that is as limited as possible locally in a very small installation space. Therefore, the promising process of laser beam joining copper material is researched as an alternative concept.
As part of the ReCuLas sub-project, Scansonic MI GmbH is involved in the qualification of process-reliable demonstration optics. The focus is on the development of a system technology to reliably detect the position of the contour end surfaces in space and adjust the parameter field from the actual position with the objective of high and constant process quality.
In the JoCoLas subproject, B.I.G. Technology Services GmbH attends to the challenges of laser joining copper workpieces by using practical test series. One challenge is that laser joining is a relatively error-prone process step due to the interaction of high-tech system components. The high reflection and thermal conductivity of copper and possible deviating properties from printed copper (AM) must be overcome by using the right laser and process. Despite this disadvantage, the laser as a tool has significant advantages that justify its use, particularly due to its excellent positioning capability, the exceedingly high density of energy input and the absence of wearing mechanical tools.
The project is co-financed by the European Regional Development Fund (ERDF).