An idea that changed the industry
06. Apr 2020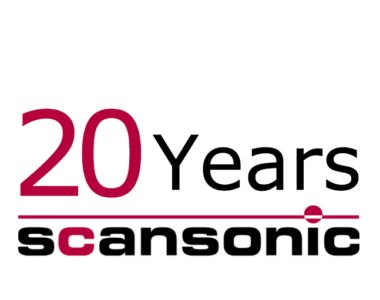 Berlin, March 2020 – Scansonic GmbH was founded 20 years ago by Igor Haschke, a mechanical engineer. The new company started out working for an industry leader: Volkswagen. In record time, Scansonic developed a revolutionary new processing optic for high-precision brazing on car bodies with laser. At that time, this was a relatively new production tool. The Scansonic ALO (Adaptive Laser Optics) system with tactile seam tracking set unprecedented industry standards in automotive body construction. In the meantime, some 3,300 ALO-series optics have been delivered to customers. Users value the perfect seam quality that eliminates the need for costly post-processing and gives designers more creative freedom.
Responding to the huge demand for innovative laser processing optics, Scansonic grew rapidly and started supplying its products worldwide. Before long, the company was serving almost all leading international car manufacturers. The Scansonic product portfolio was supplemented by a variety of configurable processing optics for laser welding, laser hardening and laser cutting as well as optical sensors.
Scansonic is currently focusing on applications for e-mobility and other industries. One example is the RLW-S system that guarantees high-precision remote welding of copper hairpins. Another is the ALO4 that produces crash-resistant seams on battery pack enclosures for electric vehicles.
The Scansonic laser lab opened in 2002 and has since expanded to become one of the world's most comprehensive laser application centers. This is where process expertise originates, and new optics are thoroughly tested. Working together with customers, the lab creates and benchmarks state-of-the-art applications and production concepts.
For more than ten years, Scansonic has been represented in more than 50 countries by Abicor Binzel, its international sales and service partner.
At its Berlin site, Scansonic currently has around 120 employees working in research and development, production and sales. Being part of Berlin.Industrial.Group, the company can almost exclusively take care of the value-adding activities. "From the very beginning, we have maintained an agile approach to the way we work," explains Scansonic founder and shareholder Igor Haschke. CEO Dr. Florian Albert adds: "We see ourselves as engineering partners working hand in hand with our customers."