Successful EALA with new partner Dinse
07. Feb 2023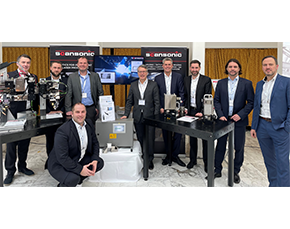 This year we were on site with our new partner Dinse ! From now on, our brazing and welding optics with tactile seam tracking can be offered in a bundle with Dinse's wire feeder.
For many years Dinse is one of the leading companies for laser welding and brazing wire feeding systems in Europe. We have the same understanding of unconditional quality and individual customer service.
We look forward to working with you to configure your perfect system. Please contact us!
At our booth at EALA, we displayed two optics for e-mobility challenges:
The ALO4-O leverages its strengths in areas where the highest possible precision and stability are important, e.g. for battery cases. The FCW head is one of our newest developments for complex applications like prismatic cells or battery contacts.