A dream team – ALO4-O with Dinse's wire feeder
28. Feb 2023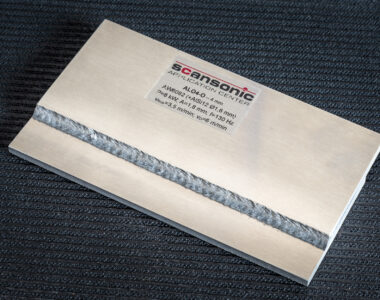 DINSE has been one of the leading suppliers for laser welding and brazing wire feeding systems in Europe for many years. We are very happy to welcome Dinse as new partner and look forward to many successful joint projects in the future. In our in-house Laser Application Center we have made extensive tests in advance to guarantee the perfect interaction of the optics with the wire feeder. For example, with the latest member of the ALO family, the ALO4-O.
It combines tactile seam tracking with oscillation. Among other applications, this makes ALO4-O perfectly equipped to meet the challenges of laser welding battery boxes.
Do you have a demanding manufacturing task? Do you need a seam that can withstand heavy loads? Then let us check together in our laser lab how we can support you. Each of our 10 laboratories is fully equipped with wire feeders and respective optics for tactile laser brazing and welding.