Welcome to the Abicor Binzel Laser Application Center China!
14. May 2020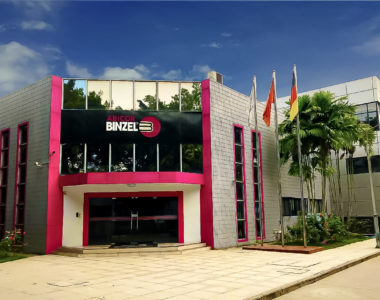 The modern laboratories operate independently and are using different robot models and laser sources, enabling Abicor Binzel to quickly adapt to almost all customer needs. LAC offers testing for challenging applications like brazing or welding for a great variety of different materials. Application with or without filler wire as well as remote welding can be simulated and tested but also cladding with feeding wire, hardening and hybrid welding with arc and laser sources. Seam tracking applications for arc welding completes the portfolio.
Additional benefits are quality control systems such as in-process monitoring and full parameter documentations for perfect process optimization. Metallography capabilities are planned to be built up soon – in the mean time we provide this service in cooperation with local analysis centers.
The Abicor Binzel laser expert team offers process development tailored to customer requirements as well as Scansonic certified training programs in the Abicor Binzel laboratory or on side at costumers.
Newest addition is the modern repair facility offering a wide range of spare parts on stock and express repairs, using Scansonic certified original tools and repair equipment.
The unique capabilities are rounded up by medium sized job shops and customer on-site support during process development are possible on request.
Mr. Wang Pai and his team are welcoming your request – contact ABICOR BINZEL worldwide.