LPH-C |

Laser cladding with metal powder

Laser cladding enables the precise coating of components. This predestines the process for repairs or the application of wear and corrosion protection. Laser cladding has also proven itself for additive manufacturing.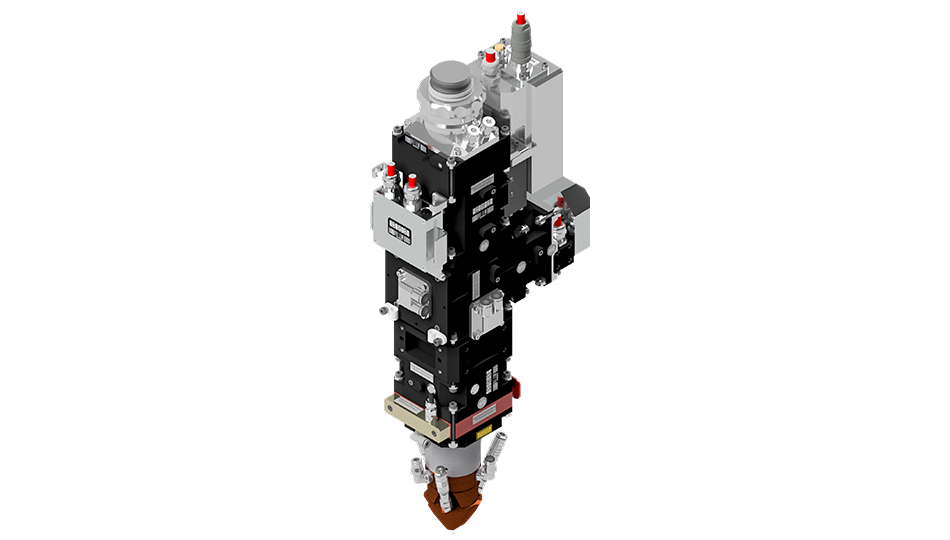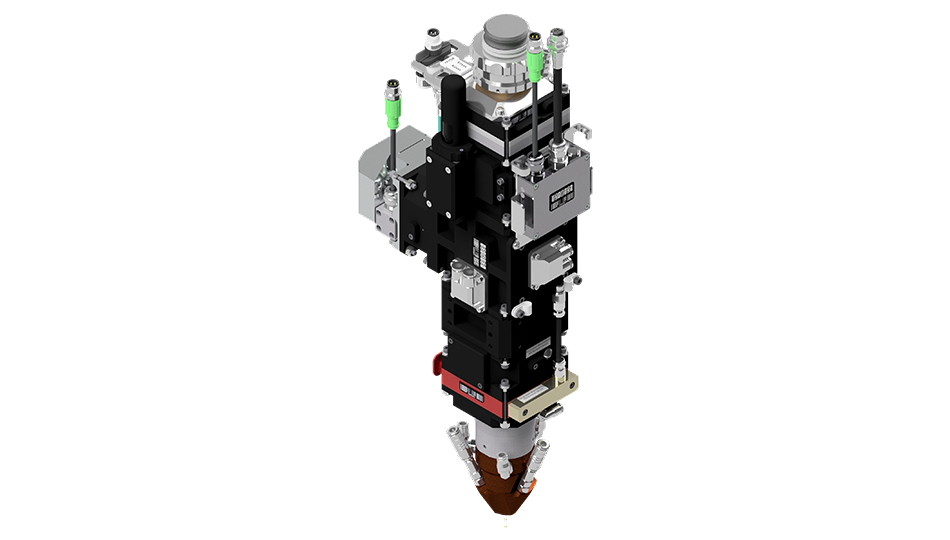 Function description
Laser cladding is an additive manufacturing process in which a metal coating is applied to a workpiece. The workpiece surface is melted locally with the aid of a laser, and a gas-powder mixture is fed in at the same time. At the heated point, the powder also melts and thus bonds with the surface of the workpiece. The LPH-C enables precise process control and thus a wide range of applications.
Areas of application
Laser cladding of various materials
Steel, titantium, nickel, aluminum alloys
Repair of complex parts and casting molds
Coating of wear parts
3D-metal-printing
Advantages
Adjustable track width by setting defocusing and powder nozzle.
Welding process independent of direction.
Targeted energy input and thus low thermal distortion of the component.
High material utilization rate.
High level of automation.
Easy to retool or upgrade within the LPH product family when additional functions are required.
Adaptable to customer needs: thanks to modular scapacs® system and expandability over the entire product life cycle.
Further product information
THREE-JET/ COAXIAL POWDER NOZZLE
Various options three-jet/ coaxial powder nozzles
Process/protective gas feed
XY LATERAL BEAM ADJUSTING
Beam alignment in X and Y to match the nozzle outlet
AUTOFOCUS OR MANUAL COLLIMATION
Individual setting of the desired defocusing even during the process
PROTECTIVE GLASS MONITORING
Continuous monitoring of the protective glass on the process side
Based on patented temperature evaluation algorithms
COAXIAL INTEGRATED CAMERA
Industrial grade camera with IP65 protection for process setup and robot programming
Wavelenght
905 - 1080 nm

Laser power

max. 5 kW
Imaging ratio
1 : 2.1 (others on request)

Total angle of acceptance
485 mrad (99% power capacity)
Focal length
176 mm
IP class
Processing optics: IP60 (up to IP64 possible by sealing the laser light cable receiver)
Switch cabinets: IP54
Voltage supply
110 V -240 V / 16 A
Dimensions of the processing head
approx. 500 x 215 x 130 mm
Weight
Processing optics: approx. 8 kg
Controller and power-supply box: approx. 23? kg
Contact us
Sales
Sales & Customer Support
phone +49 - 30 - 91 20 74-346
fax +49 - 30 - 91 20 74-333
e-mail sales@scansonic.de
Service
Technical Service
phone +49 - 30 - 91 20 74-311
fax +49 - 30 - 91 20 74-333
e-mail service@scansonic.de